Old Bridge Airport pilots helping humanity
Aside from the recreational flights that we all enjoy, there are a number of pilots based at The Old Bridge Airport who volunteer their time and aircraft helping those in need. These pilots, without compensation, graciously donate their own time, aircraft use, and expenses to several organizations for the purpose of transporting patients as well as rescue animals. We are extremely proud of our fellow brothers and sisters for the very worthwhile services they help provide.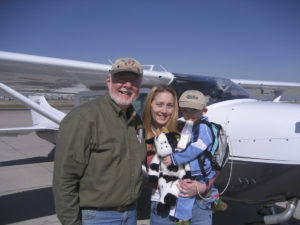 Angel Flight NE is a non-profit charitable organization that provides air transportation in private aircraft by volunteer pilots so that children and adults may access life saving medical care free of charge. Flights are available to patients and families of patients whose financial resources do not permit them to travel by other means to get needed diagnosis or treatment. Angel Flights are also available to patients and families who are unable to use public transportation because of their medical condition, who need to fly immediately, or who live in remote areas where public transportation is not available. 
All flights are provided at no cost to patients and their families due to the generosity over 1,000 volunteer pilots who provide transportation in their own private or rented aircraft.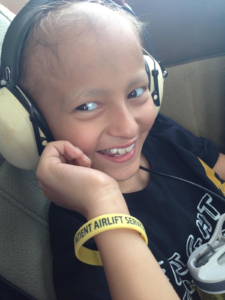 Patient AirLift Services (PALS) is a national nonprofit organization headquartered at Republic Airport in Farmingdale, NY. As a charitable aviation organization with over 22,000 passenger flights flown since inception in 2010, PALS arranges free air transportation for individuals requiring out-of-town or out-of-state medical treatment who cannot afford or are unable to fly commercially; for compassionate assistance; and for humanitarian purposes. Through its extensive network of aviation assets (including volunteer pilots, commercial airlines, and corporate partners), PALS serves disadvantaged individuals throughout the eastern United States.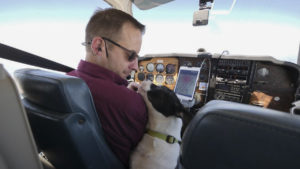 Pilots N Paws is a non-profit organization. Our site is intended to be a meeting place for volunteers engaged in the valuable services of rescuing, sheltering and adopting animals, and volunteer pilots and plane owners willing to assist with animal transportation. The intent of Pilots N Paws is to provide an environment in which volunteers can come together and arrange or schedule rescue flights, overnight foster care or shelter, and all other related activities.
Through the Pilots N Paws discussion board, volunteers can exchange information regarding animal transports, coordinate and schedule transports, share rescue stories and recruit volunteers.
All participants are encouraged to check daily for new listings on the discussion board for purposes of volunteering or assisting in our effort to save animals. The discussion board is also intended for participants to develop friendships and relationships and to get to know one another because we are all working toward a common goal, to save the lives of innocent animals.